PHOTOVOLTAIC PANELS
Renewable Energy from Alternative Sources
SOLAR PANELS
For a Better Future
Biomass
The biomass is constituted by biological substances of animal or vegetable origin that properly treated can be transformed into energy.
Plants, through the process called photosynthesis store energy from the sun by converting captured carbon lanidride dallatmosfera in biological mass .
Forests, woods , meadows , are large reservoirs of biomass due to the possibility of collecting cuttings , plants and trees , all that is obtained as the result of maintenance .
In some cases, even some cities ( the lucky ones ) can become good reservoirs of biomass production, thanks to the organic fraction of waste, that if met adequately , together with the material of pruning and cutting plants and gardens can have great value .
biomass is the second largest source of renewable energy after hydroelectric power to produce electricity.
biomass
An ' obvious advantage of biomass is its availability relative to demand , at present technologies have developed to the point that you can generate electricity and heat for small towns, and dividing plants for big cities.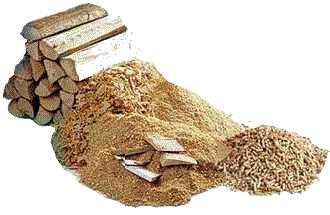 The use of biomass can be biochemical or thermochemical, in the first case it is possbile to obtain energy for the chemical reaction due to the contribution of enzymes or fungi and micro-organisms that are formed in the biomass in particular conditions, as regards the second case we get energy through thermochemical reactions that transform matter into energy.
The biomass can be used in various ways:
- Burned to produce heat energy (in particular wood);
- Fermented in special digesters where some bacteria transform it into GAS (LFG);
- Supply of various electrical appliances and equipment to improve the quality of life;
- Used for the production of biofuel (biodiesel from rapeseed oil, ethanol or ethyl alcohol from grains and vegetables rich in sugar) that can be used as fuel for internal combustion engines.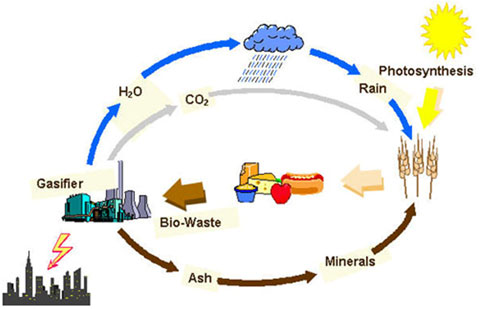 Ricerca personalizzata